Free Apple Innovations Events
At Select, we believe in the power of collaboration. We want to bring people together. We have seen the power of sharing ideas. Our Free Apple Innovations events do exactly that! You may have been using Apple technology for years, or you could be returning to school to find a fresh set of iPads waiting in your room. In any case, our events are for you!
Attendees will: 
Engage with new free education apps 
Learn about free Apple Regional Training Center sessions
Network with a range of Apple schools
Learn how to join the Apple Learning Institute  
Be in with a chance to win exciting EduTech prizes 
In this blog, I wish to highlight just some of the fantastic opportunities awaiting you at our free Apple Innovations events.
---
Meet the Professionals
Across the two events, four Apple Professional Learning Specialists will be in attendance. These highly skilled individuals are teachers as well as being Apple experts. They spend their days traveling the country to provide the schools with technologically enhanced training. They're able to consolidate the good efforts of countless schools and offer you all their combined wisdom. Accredited by Apple, these individuals are also responsible for staying on top of the latest innovations.
---
Meet Each Other
It's no secret that the REAL professionals are the teachers who attend our events. You are the educational enthusiasts who will ultimately look to embed Apple technology into your day-to-day classroom practice. At our event, we invite both Primary and Post-Primary teachers at a range of different stages within their Apple journey. Therefore, networking will be useful across the board. You'll find that no matter how long you have been using devices, there is always something to learn and that, overall, every school's technological embedment has similarities and key differences. We can all learn from each other's approaches.
---
Meet Your New Favourite App
The focus of the event is innovation. Therefore, we'll be showcasing a wide range of new and innovative applications during the breakout sessions. This is a chance for you to get hands-on with Augmented Reality, Green Screening, Productivity, creativity, and Coding applications. Every app that we highlight will be free, so you can download each app there and then. More importantly, we'll be highlighting approaches that are endlessly enriching. Attendees will leave with tangible ideas that you can start planning into lessons right away.
---
Meet Our Partners
At each event, you'll meet some of our partner schools and education technology partners. For example, Sphero will be present in Cork. Sphero create roaming robots that can be programmed in a multitude of different ways, and as a result, their engaging devices can be used across the curriculum. In Limerick, we will have representatives from two of our local Apple Distinguished Schools. In both cases, we're excited by the networking potential. Rather than us telling you about our collaborative partnerships, you can hear directly from the source!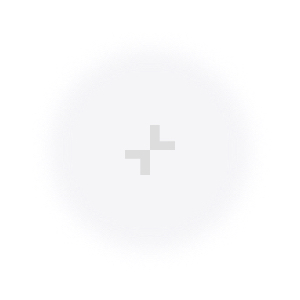 All this at a Free event! Attendees will also learn how to take advantage of future free Apple Professional Learning opportunities and how to join the Apple Learning Institute. Most importantly, however, you can expect to leave with fresh ideas that can engage learners in the classroom for the entire school year. It's not called 'Apple Innovations' for nothing! You'll see new apps and new approaches at both events. Finally, we'll also be giving away some fantastic prizes. Just by attending, you'll be in with a chance of walking away with some innovative new gadgets as well! We hope to see you there!
Register your attendance at either event here!