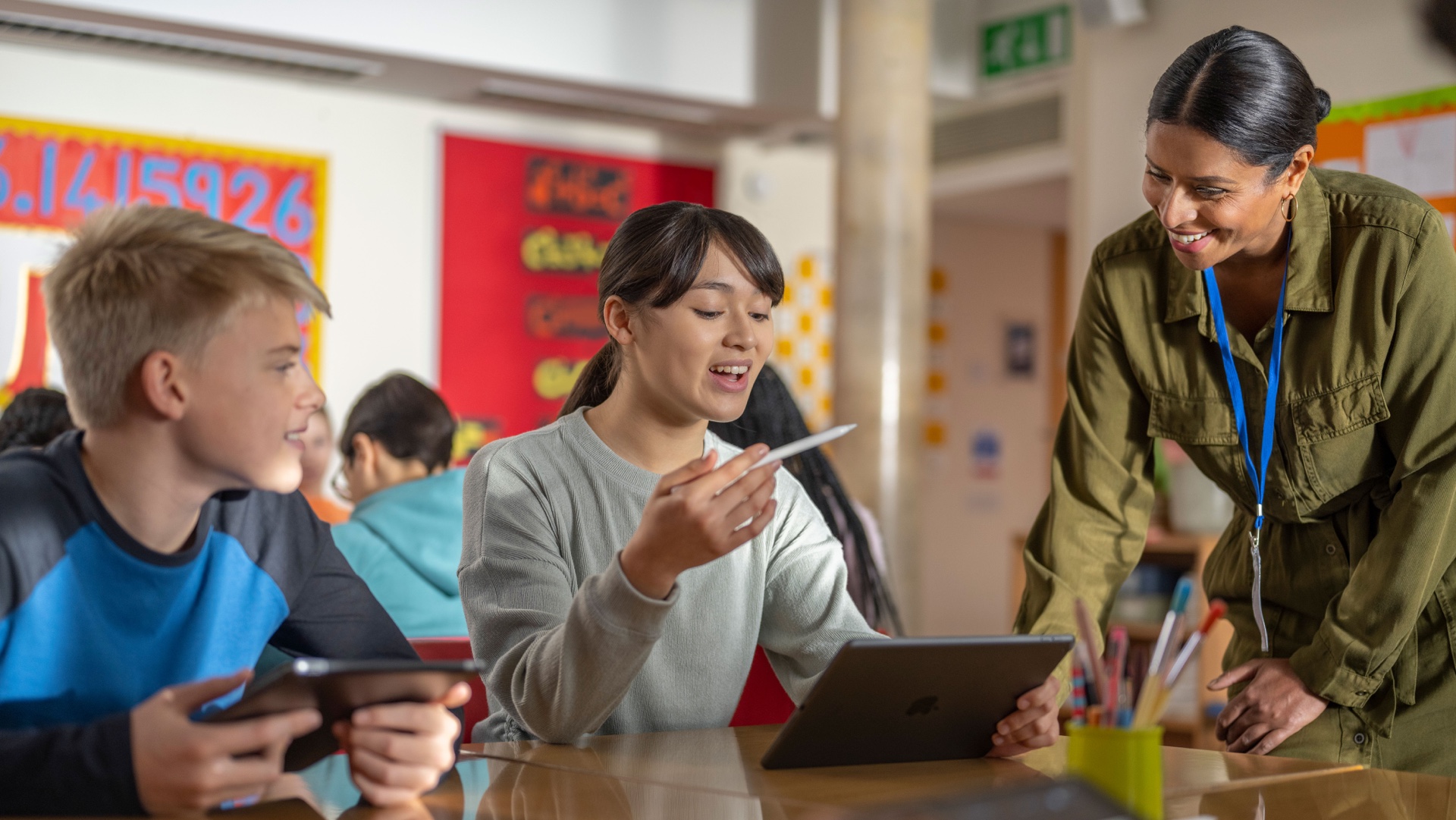 Going further
Apple Learning Institute courses
The Apple Learning Institute is a brand new professional development opportunity. These collaborative training experiences support teachers to create Digital Learning Plans, implement technological change and progress digital excellence.
Apple Learning Institute - In-store
Apple Learning Institute - In-store
2 Day at a Select Discovery Hub
Become an Accredited Apple Learning Leader
€200.00
per Person
Book now
During this unique Apple Learning Institute course teachers can expect to create a Digital Learning Plan to embed technological change at your school. Collaborating with peers from other educational organisations, attendees will build technological strategies together.
Through hands-on activities your dedicated Apple Professional Learning Specialist will guide the group through best practices for ensuring every stakeholder in your school embraces new digital initiatives as well as helping attendees to improve their own leadership skills. On completion of the course, every participant will walk away with a Digital Learning Plan that is specific to their school; enhanced digital and leadership skills to ensure the plan is realised; and a new Apple Learning Leader accreditation.
This course includes...
2 Full Days of engaging workshop modules at a Select Discovery Hub
The creation of a Digital Learning Plan specific to your school
An Apple Learning Institute Workbook
Full Access to Select Academy (our online training platform and community)
Access to the Apple Learning Institute Community
An Apple Learning Leader Accreditation on completion of the course
Attendees must...
Bring their own iPad with the latest iOS downloaded
Be an Apple Teacher
Next...
Ready to learn more?
Just getting started on your Apple journey? Go back to basics with our Introductory training options or book a face-to-face training session.

© Select Technology Sales and Distribution (IRL) Limited