Leading

digital transformation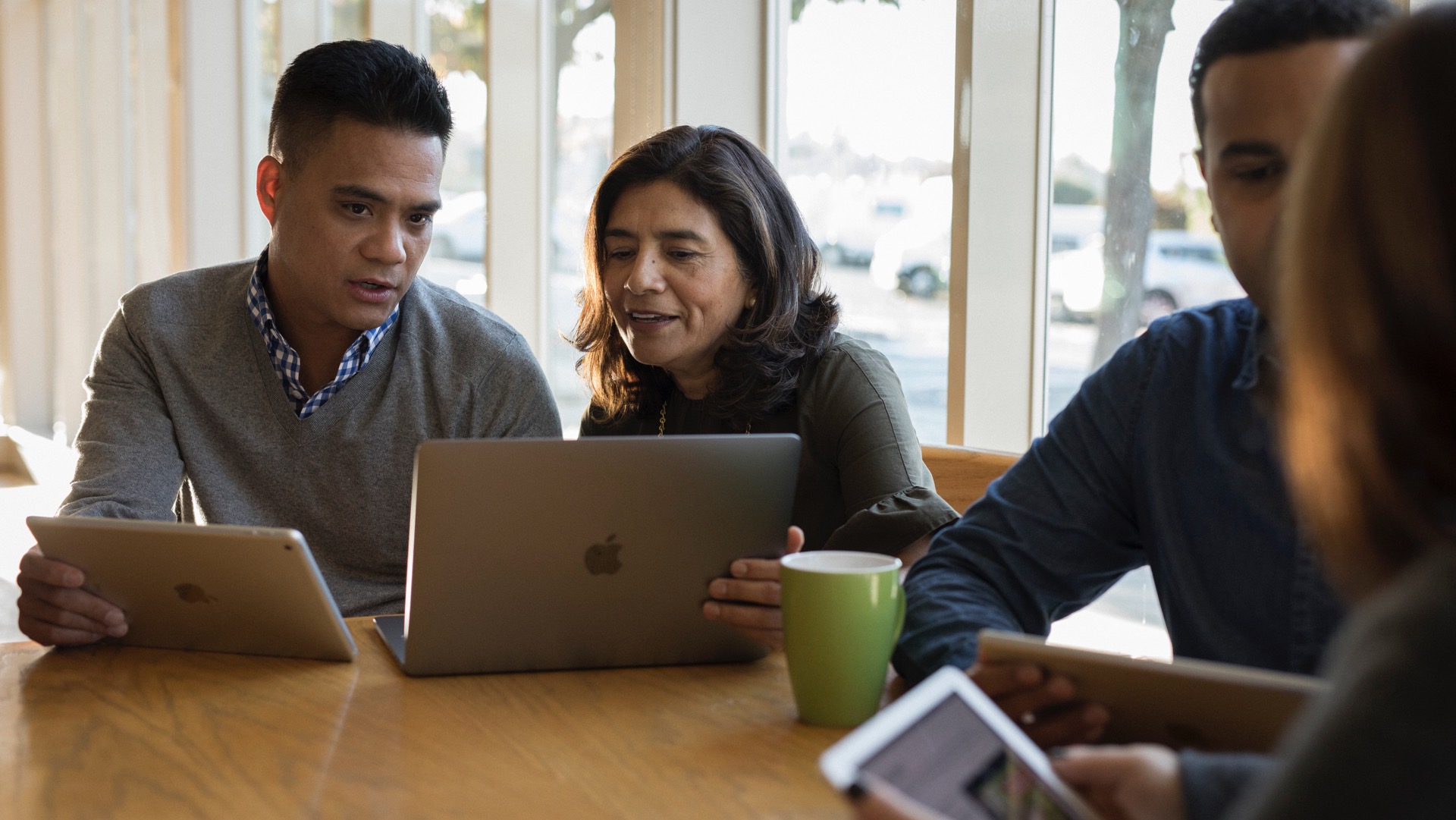 Every new technological venture must start with a clear vision, underpinned by focused goals and a strategic plan. We work in collaboration with your leadership team to create strategic plans that overcome your challenges and achieve your technological goals. By focusing on your unique wants and needs, we can develop a customised solution that aligns with your vision.
Should you wish to progress onto 1:1 technology in the classroom, we can help you create an effective plan by delivering 'Planning Essentials Workshop' (online or on site) for your school's leadership team. By the end of the workshop, our collaborative effort will create a clear path for your 1:1 technological journey to begin.
Innovative learning and training
Innovate your school's learning and teaching practices to maximise your student learning potential. At Select, we deliver a holistic learning ethos to ensure that teachers, students and parents are empowered to unlock the full potential of Apple technology.
Learn More
Affordable financing
Get more out of your budget now with tailored finance options that also allow you to achieve shorter refresh cycles, so you can keep pace with technological innovation.
Learn more
Apple Distinguished Schools
Apple has a long history of championing exemplary practice and supporting institutions that continue to pursue progressive technological uses in the classroom. Awarding schools the status of Apple Distinguished School is just one way that they are able to highlight transformational pedagogy and give global recognition to schools of educational excellence. If your school is inspiring students through innovative uses of Apple technology you may already be on the way to becoming an Apple Distinguished School.
Creativity through Apple
iPad and Mac are brilliant tools for extending creativity. The technology serves to embellish and enrich imaginative thoughts. Both teachers and students can use the devices to follow their own creative journeys without limitations.